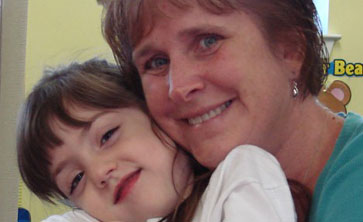 I extend to you and your child a warm welcome from Joyful Noise.  Making your child's years at Joyful Noise the most rewarding is our main objective.  We want their years to be filled with exploration, encouraged creativity, social interaction and stimulation of positive self-images as they proceed through a developmentally appropriate curriculum.
The Christian environment of Joyful Noise will provide a safe, comfortable and dependable atmosphere where your child will feel secure and flourish.  Joyful Noise will help your child appreciate and respect God's gifts to all of us.
Guaranteeing success in these goals requires a triangle of communication between the child, the parent, and the teacher.  This triangle will remain constant and open at all times.
I look forward to exciting years where we will have the privilege of helping your child realize that learning is fun!!!